Sell Property in Sunny Beach Bulgaria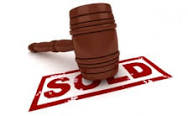 We have been selling properties in Sunny Beach Bulgaria every week on behalf of Irish and UK owners for over 10 years.
The first step in every sale is to provide our clients with an honest and up to date valuation which reflects the current market prices. There are Buyers immediately for properties which are correctly priced and we will be happy to provide you with a free up to date valuation.
The right valuation will make sure that selling your property in Sunny Beach will become a reality very quickly. Click Here to receive your free valuation today. If you are happy with your valuation, your property can be on the market and available to Buyers within 48 hours.