Placing a Property for Sale in Bulgaria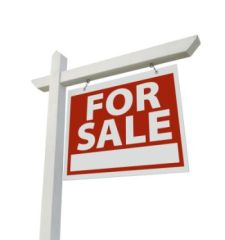 The First Step
Placing a Property for Sale in Bulgaria is made very easy with Appreciating Assets.
The first step is to provide you with a free current market valuation which is based on comparing your property with similar properties which have recently sold and with those currently for sale. This valuation of your property in Bulgaria will act as guide in terms of the asking price for your property.
By having an accurate valuation it will give you the necessary information to decide if you are happy to place your property for sale at that time. If the current values are not acceptable to you, at least you will have the confidence to know that you are making an informed decision regarding your asking price.
The Next Step
Once you have settled on the asking price and instructed Appreciating Assets to place your property for sale. It will then inform its network of agents throughout Bulgaria, Russia and Europe to begin the process of finding you a Buyer for your Bulgarian property.
Now that you have placed your property for sale in Bulgaria with Appreciating Assets, its agents will prepare the online adverts for your approval. Based on experience the most successful website to date in generating interest for properties in Bulgaria has been www.rightmove.co.uk and its own website www.appreciatingassets.ie.
These websites complement each other very well. Rightmove is currently receiving over 80,000 visits for Bulgarian property every month and with Appreciating Assets having its Bulgarian properties prominently advertised on Rightmove, this brings a high volume of those interested searches back to www.appreciatingassets.ie.
The Final Step
Appreciating Assets and its network of agents will work with potential purchasers to secure a suitable offer for your property and will bring those offers to you for your consideration. Our agents will at all times be available throughout the process to give you their opinion on offers and to assist you with your property.
Whether you are Buying or Selling a property in Bulgaria, Appreciating Assets and its agents are there to assist you every step of the way.
If you are considering buying or selling property in Bulgaria please contact Appreciating Assets and one of our agents will be very happy to provide you with a free current market valuation including a simple guide to the process.