Buy in Bulgaria with up to 100% Finance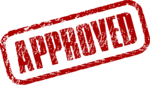 Thank you for your interest in our new development and our finance package.
The criteria for approval is very straight forward and providing you meet certain basic requirements you can be approved for 100% finance of the purchase cost within 24 hours.
Please submit your details below and we will ensure that you will be among the first to receive the brochure.