Property Tax in Bulgaria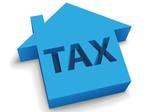 Non-payment of Bulgarian property tax by non-nationals is becoming a very serious issue for many Bulgarian municipalities to the extent that they are beginning to take very serious action in the form of seizing properties with a view to auctioning them off to collect the outstanding tax.
While this is quite a draconian step, they are looking at the very large number of people who have owned property in Bulgaria for over ten years but have never paid their annual property tax.
It is important to note that in the majority of cases, the municipality are very easy to deal with once you begin to communicate with them and make an effort to pay something.
Please submit your contact details below and a member of our team will contact to discuss your property tax in Bulgaria.