Sell Property in Sunny Beach Bulgaria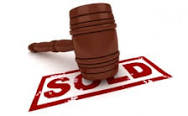 Appreciating Assets have been successfully selling properties in Sunny Beach Bulgaria for our Irish and UK clients since 2006. Over the last twelve years we have found buyers for hundreds of Sunny Beach owners who instructed us to sell their Bulgarian property.
The Sunny Beach market continues to be dominated by Russian buyers who favour Sunny Beach and indeed Bulgaria over other holiday destinations.
The majority of the sales in Sunny Beach do tend to happen between €25,000 and €60,000. However, Buyers budgets do range from €10,000 up to €200,000 depending on what the type of property they are interested in purchasing.
To sell your property in Sunny Beach Bulgaria in 2018 please contact Appreciating Assets by clicking here or call us on 01 6392968 or 0044 203 2861958.