Selling Bulgarian Property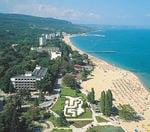 Selling your Bulgarian property is can be made very easy by making sure that your property is given as much exposure in the Russian market as possible. Bulgarian property is still the Number 1 choice of Russian Buyers who want to buy an overseas property.
Over the last three years our agents have attended numerous property exhibitions throughout Russia and we can absolutely confirm that they is a very strong demand for Bulgarian property in the Russian market.
Selling Bulgarian property is the same as selling anything else, you need to make sure that your property is priced correctly, which is why Appreciating Assets will be happy to value your property free of charge.
Valuations need to be realistic, you may be delighted with the valuation you receive or you may be disappointed but we can assure you that we will value your property accurately and honestly so that you can make an informed decision on whether or not to sell your property.
To receive a free valuation of your property Please Click Here