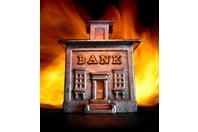 Finance is the life blood of any business transaction and is especially vital in any property transaction.

Many of the people who contact us about their Bulgaria property have used either their savings or released equity from their home or another investment property in order to make the Bulgarian purchase.

Because often their Bulgarian property does not carry a mortgage, and due to the current difficulties is releasing funds from our own banks, our clients often ask us to help them with equity release.

This is a very simple process, your property is valued and your current financial circumstances are verified by the lender. If the bank deems the amount of money required to be in line with your property value and your repayment capacity then we can help you arrange the draw down of funds.